CUSTOM PROGRAMS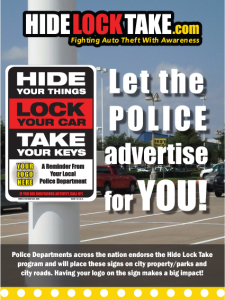 Customized signs are available with law enforcement, city, or business logos and information. Help fight crime by making custom sign donations to your local police department. Here is how you can make a difference while advertising that you care.
Free layouts and proofs
No setup fees or additional charges
50 sign minimum order- starting at $18.00 per sign
Quantity discounts available
Contact us for more information and to place custom orders
For Purchase Orders and Municipal Programs that would like to either be billed or have customized signs please contact us directly. Be sure to include how many signs you are looking to order, what you would like featured at the bottom of the sign, and any information important to the order.
REARVIEW WATCH PROGRAM
Let Hide Lock Take advertise and promote for you as well! HLT is constantly traveling to cities and visiting police departments and companies to pass program materials out. Our Rearview Mirror hangers are a great way to reach your target market without using staff to do it. Just send us your company artwork and even a small message and we will place it on the back of the hangers. We disperse these materials to police departments, car dealers, rental car companies, malls, hotels, stadiums, convention centers and much more. Have a request of target market? We will be sure to only focus on those areas you choose. You can have your company, organization, or department on 1,000 flyers for only $500 or 2,000 for $750. Contact us directly for more information on this program.
CURRENT PROGRAMS
These are just a few of the many custom programs teaming up with Hide Lock Take:








All contents of this website as well as the products and services sold by Hide Lock Take are protected by copyrights and trademarks.
HLT Supporters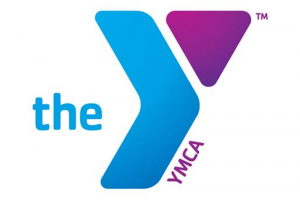 HLT Supporters
HLT Supporters
HLT Supporters