GETTING STARTED
Promoting Hide Lock Take is an easy process and here you can find tips and materials on getting started.
We at Hide Lock Take care about crime prevention and the safety of citizens from coast to coast. Awareness and prevention starts with the community first not with the criminals. By educating the public to Hide their things, Lock their cars, and Take their keys removes the incentives of the thieves. This is why the awareness program has become so successful making it the fastest and most effective vehicle theft campaign of its kind. The 3 steps for a successful campaign to lower auto burglaries:
Develop >>> Implement >>> Maintain
The City
Cities who promote the HLT campaign do this most often through the Crime Prevention departments. Some cities even have specific departments like Auto Theft Task Forces. Hide Lock Take is the most effective at this level and we offer special incentives to help get the program started such as grants and promotional materials.
Develop
Present HLT program to Sgt. of Crime Prevention to promote from within
Pursue city council to pass HLT ordinance
Print our HLT promotional materials
Contact us for grant and other funding opportunities (if needed)
Purchase HLT promotional items
Implement
Purchase HLT signs for resale or use grant money to purchase
Distribute signs or sell to public
Have promotional materials accessible and visible in your area
Promote your HLT involvement (press-releases, newsletters, other media)
Promote HLT awareness at local city events and schools
Maintain
Stay up to date with HLT news and new downloads
Keep inventory of HLT signs and promotional materials in stock
Invite HLT promotion team to expos and conferences
Send campaign progress and data to HLT customer service
The Public
Property owners, management, security and more can begin implementing the HLT campaign simply by having the signs posted in the parking lots and heavy traffic areas. When customers and citizens see these signs it offers a simple reminder of effective awareness that starts with them. We also offer promotional materials that can be printed from our site in the resources tab or purchased.
Develop
Print our HLT promotional materials
Purchase HLT signs for your property
Purchase HLT promotional items
Implement
Install HLT signs on your property in high traffic areas or parking lot
Have promotional materials accessible and visible in your area
Promote your HLT involvement (email, newsletters, other medias)
Communicate HLT awareness with your employees, students, patrons, etc.
Maintain
Stay up to date with HLT news and new downloads
Join the HLT Facebook, Twitter, or Newsletter
Keep statistical data on HLT results in your area
HLT Supporters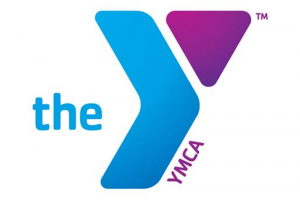 HLT Supporters
HLT Supporters
HLT Supporters